Decisely Selected to Present at Venture Atlanta 2018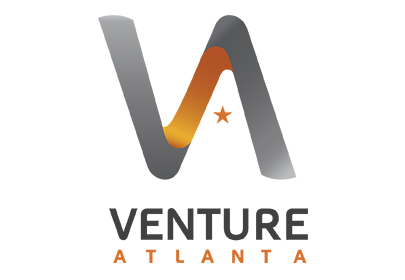 Leader in HR and benefits technology solutions joins lineup at the Southeast's leading tech investor and entrepreneurial connection event
ATLANTA – September 20, 2018 – Integrated HR and benefits firms Decisely announced today that it has been chosen as one of the top 34 rising star technology companies in the Southeast to present on stage at Venture Atlanta 2018.
Selected from amongst hundreds of applicants representing the region's most innovative technology business, Decisely stands out for its integrated benefits, retirement and HR solutions for small businesses, Associations and Franchises. The Decisely platform effectively and efficiently manages all of a company's recruiting, benefits, HR, compliance, payroll, and licensed support needs to improve the health of businesses and their employees as well as provides innovative collective sourcing solutions for Associations and Franchises.
"We are delighted to be included as a Venture Spotlight company, presenting to such a prestigious local audience," said Kevin Dunn, Decisely CEO. "Participating in this event helps us broaden our scope and provide greater services to the Southeast market and beyond."
The 11th annual Venture Atlanta, the Southeast's premier event for connecting technology innovation and investment capital, will be held October 16-17 in the heart of downtown Atlanta. With representation of over 140 funds, an expected attendance of over 900 technology entrepreneurs, premier investors and key executives from across the country as well as over 30 selected Venture Atlanta "startup showcase companies" to watch, this year's Venture Atlanta is on track to be the largest and best yet.
"For eleven years, Venture Atlanta has been connecting the Southeast's best and brightest innovators with top-tier investors and other leaders in our technology ecosystem—helping to launch over 400 companies and secure over $2.6 billion in funding," said Allyson Eman, executive director of Venture Atlanta. "This year, we're thrilled to be showcasing the strongest and largest roster yet of both early and venture-stage companies. These companies reflect the incredible pool of talented people and continued opportunities for growth and innovation within our technology community."
For additional information about Venture Atlanta, to register for the event or to view the conference schedule, please visit www.ventureatlanta.org.
About Venture Atlanta
Venture Atlanta, the Southeast's premier venture conference, is where the region's most promising tech companies meet the country's top-tier investors. Now in its 11th year as the region's largest investor showcase with over 900 attendees, Venture Atlanta connects the best and brightest entrepreneurs with local and national venture capitalists, bankers, angel investors and others who can help them raise the capital they need to grow their businesses. The annual nonprofit event is a collaboration of three leading Georgia business organizations: Atlanta CEO Council, Metro Atlanta Chamber and the Technology Association of Georgia (TAG). For more information, visit www.ventureatlanta.org.
About Decisely
Decisely improves the health of businesses and their employees. Decisely is a benefits brokerage and HR services firm specializing in integrated technology solutions for small businesses. With the right mix of recruiting, benefits, HR, compliance, payroll & licensed support, Decisely technology brings your most essential HR activities onto one platform. Learn more at https://Decisely.com.
# # #
Media Contact:
Michael Azzano
Cosmo PR
415/596-1978
michael@cosmo-pr.com