Opening A Business In Georgia: A Checklist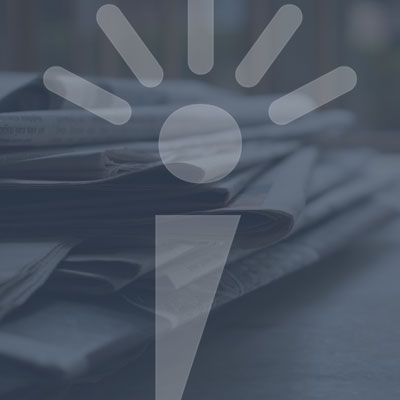 For three years in a row, Georgia has been ranked the best state for business. Pretty impressive. Even though the thought of starting a business can be daunting, thousands of people are doing it (and doing it successfully) every year. With this checklist, you can, too.
1. Have you created your business plan?
If not, that's okay. Begin with a pitch – a few sentences about your business idea (this serves as your Executive Summary). Highlight why your business solves a specific problem for your target market.
Include things like an initial budget, marketing ideas, potential team members, and any funding needs. Other items to include are a description of your products/services, milestones and metrics, and any relevant images or documents in an appendix section.
A great resource that can help with additional training and consulting is the Small Business Development Center in Athens.
Address: 1180 East Broad Street – Chicopee Complex, Athens, GA 30602
Phone: (706) 542-2762
2. Determine the structure of your business.
Sole proprietorship? Limited liability company (LLC)? Partnership? Corporation?
Most small businesses go with a LLC as it includes the benefits of a corporation without having to deal with double taxation or corporate officers. A LLC is also popular as it separates personal from business liability. Essentially, if something goes wrong with your business, your personal assets are protected. Plus, you can work with Decisely to offer cost-effective and comprehensive benefit plans to increase employee satisfaction and retention as your business grows.
Once you have your structure (and company name) picked out, be sure to register that name with Georgia's state government.
3. Speaking of registration…
Make sure you register for state and local taxes. Not just because it's the law, but because you'll get your tax identification number, workers' compensation, and unemployment and disability insurance.
Taxes aren't the most thrilling thing, but Georgia offers plenty of incentives and credits. Take the job tax credit – if you create 15 jobs, you can gain $1,750 per job in annual tax savings.
4. Obtain relevant business permits and licenses.
The permits and licenses you need will vary based on your company location and industry. The two categories of business licenses are federal and state. The federal government requires a license if you are working in a very specialized or high liability industry (i.e. operating a gun shop, selling alcohol, working with live animals).
LLCs always are always required by the state government to have a business license. Additional permits are needed if: you are adding onto the structure of your company's building, putting up exterior signs, designating street parking for your business, etc.).
5. Take action to fund your business.
If you have outlined potential funding in your business plan, even better. There are a variety of resources if you need outside funding. From venture capital to crowdfunding, make sure you take the time to determine which route will be best for your business.
Once your company has funds behind it (whether they be yours or another party's), you can get your business up and running. As your company scales, our licensed brokers at Decisely ensure your employee benefits align with your business goals. Along with that, the free Decisely platform makes HR, benefits administration, and payroll a breeze. That means more time and a huge money savings that could be used for research and development, office space rent – the options are numerous.
Quick, additional tips: have an online presence – take advantage of social media, have a company website, etc. Then use that online presence to help market your business (connecting in person is always great, too). Don't forget to have some sweet tea along the way!