Expedia CruiseShipCenters taps Decisely for Benefit and Retirement Solutions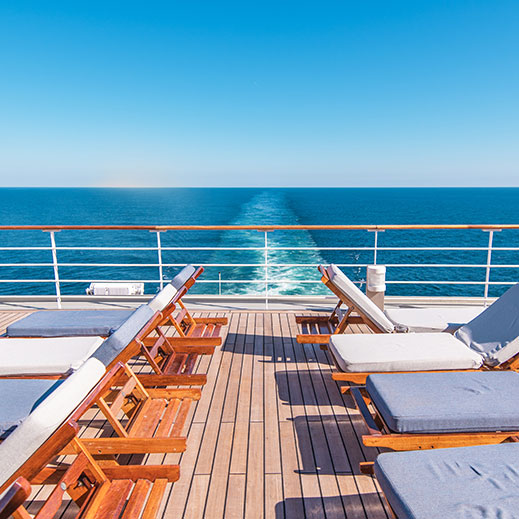 Leading cruise travel agency franchise offers franchisees access to health benefits, retirement and HR solutions delivered on an easy to use platform
ATLANTA, January 9, 2019 (PR NEWSWIRE) – Expedia CruiseShipCenters, with over 100 travel agency franchises throughout the United States, today announced it is collaborating with Decisely Insurance Services, an employee benefits brokerage, retirement and HR services company serving the small business, Association and Franchise market. Expedia CruiseShipCenters will use Decisely to provide medical benefit solutions and retirement savings opportunities to franchise partners and their team members. Decisely will provide Small Group Benefits solutions, which includes carrier marketing, enrollment and administration, or Decisely Individual Medical, which includes Qualified Small Employer Health Reimbursement Arrangement services. Additionally, Expedia CruiseShipCenters will select from retirement savings opportunities and HR services for franchises, all from the cloud-based Decisely platform.
"Our franchise partners want to offer affordable, high-quality benefits to their team members to help attract and retain the best travel agents in the industry, but as small businesses with a majority of independent contractors, we had yet to find a solution. We believe that through this partnership, we will be able to help our store owners help their people and grow the value of their franchise," said Jasmine Moore, Manager of Franchise Services for Expedia CruiseShipCenters. "Collaborating with Decisely enables us to work with an experienced team dedicated to the exclusive service of our own agency owners as well as other small businesses."
The Decisely solution, a broker-friendly, integrated, turnkey benefits and benefits administration platform, also provides HR management tools such as applicant tracking, onboarding, payroll, off-boarding and retirement, to help save employers time that they can reinvest in running and growing their business, while increasing their ability to attract and retain the best employees in their market.
"We're honored to be partnering with Expedia CruiseShipCenters, an outstanding organization dedicated to building its brand in the US and meeting the needs of its franchisees as well as their team members," said Tyler Davis, Decisely Account Executive. "Expedia CruiseShipCenters is looking for ways to add value to franchises, and help them with one of the biggest challenges small businesses face – obtaining cost effective and high-quality benefits."
About Expedia CruiseShipCenters
Expedia CruiseShipCenters provides exceptional value and expert advice for travelers booking cruises and vacations through its network of 265 retail travel agency franchises. As part of the Expedia Group family of brands, the company's more than 6,000 Vacation Consultants sell a wide range of vacation products including cruises, flights, hotels, vacation packages, tours, excursions and more. The company has been navigating spectacular vacation experiences for customers across North America for over 30 years. For more information on Expedia CruiseShipCenters, visit www.expediafranchise.com.
Expedia and CruiseShipCenters are trademarks or registered trademarks of Expedia, Inc. or its affiliates in the U.S. and/or other countries. Other logos or product and company names mentioned herein may be the property of their respective owners. © 2018 Expedia, Inc. All rights reserved. CST # 2029030-50 and CST # 20893-43
About Decisely
Decisely improves the health of businesses and their employees. Decisely is a benefits brokerage and HR services firm specializing in integrated technology solutions for small businesses. With the right mix of recruiting, benefits, HR, compliance, payroll & licensed support, Decisely technology brings your most essential HR activities onto one platform. Learn more at https://Decisely.com.