How Your Company Can End The Year On A High Note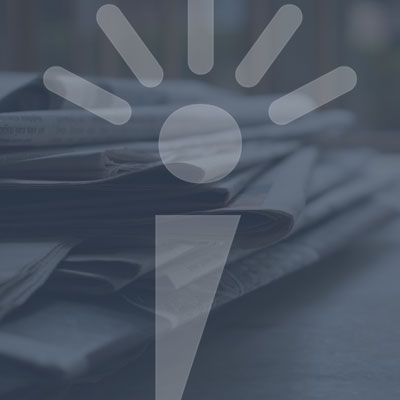 What if you could give your business a boost before year's end? Apart from seasonal companies, most businesses slow down during the holidays. Your company doesn't have to. Here's how to end this year on a high note and set a positive tone come January:
1. Improve Your Storytelling Abilities
Technology has given us the power to share our stories with almost anyone, anywhere. Take any slowdown in business as an opportunity to build your brand through both emotional and rational engagement. Both require storytelling abilities. The key: focus on a brand message that is integral to the story of your current and potential customers. (That way they can't tell their own story without you).
Storytelling isn't something that comes naturally to you? That's okay. Here's what to remember: focus not just on what your company does, but who it is. AKA your company's personality. Communicate your company's values. Consumers are increasingly meticulous about where they purchase their products and services. Similarly, think about what matters (and why it matters) to your clients and customers and weave that message into your communications (e.g. email campaigns, social media, etc.).
2. Monitor Finances
You watch your profit margins closely throughout the year – don't let December be the month where you slack off. Maintain due diligence when it comes to accounting, and your company will thank you.
3. Avoid Offering Discounts
But it's the season of giving, you might argue. That's true. Remember that for discounts to pay off (literally), the volume of your sales must increase exponentially. Only offer a discount on your product or service offerings if your finances (ahem, #2) prove that it will work successfully.
Another option to consider in lieu of discounts: collaboration. Because it is the holiday season, you might consider collaborating with other small business owners to offer incentives or mini-giveaways such as restaurant offers, tickets to holiday events, etc.
4. Forgive Yourself For What You Didn't Do
Nobody's perfect. If you had a project you wanted to finish before year's end or haven't crossed all of the items on your To Do List off, you should forgive yourself. The end of the year doesn't mark the end of time. Beating yourself up over unfinished business isn't healthy. Know that you can act on those tasks in the new year, too.
5. Express Your Gratitude
It's always important to say thanks. For some reason, it becomes even more prominent this time of year. That being said, show your appreciation to valued customers, employees, etc. Whether it's gift baskets or greeting cards or a simple phone call, the goal is to show these individuals that they mean a lot to you and your company. Plus, saying (and showing) thanks increases loyalty – from both employees and customers.